Alta Solid Shifter Bushing For 2017+ Civic Type-R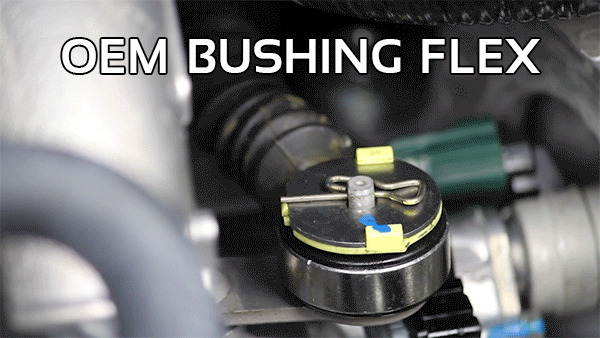 REDUCE THE SLOPPY FEEL
The ALTA Solid Shifter Bushing reduces the sloppy and imprecise feeling during quick gear changes. This improves driver confidence by creating a precise feel while shifting, especially that crucial 2nd-to-3rd shift.
While this seems like such a minor issue, the change in feel to the driver is immediate. You will wonder why you didn't install this the day you purchased the car!
This image shows how much your OEM bushing will flex during gear changes.
SOLID BUSHING
The ALTA Solid Shifter Bushing is solid aluminum with specifically placed O-rings to eliminate the slop but still allow for natural drivetrain movement. Simply replaces the OEM rubber shifter bushing and is incredibly easy to install. No special tools required.
CONSTRUCTION AND FINISH
The ALTA Solid Shifter Bushing is made from lightweight aluminum and CNC precision machined for a perfect fit. Then anodized red with a laser etched ALTA logo. Anodized finish is both sleek and helps protect the part for many years to come.
5 Year Warranty
ALTA Performance warrants to the original purchaser, all ALTA products to be free from defects in material and workmanship within a sixty (60) months period from the date of purchase. *Some exclusions apply